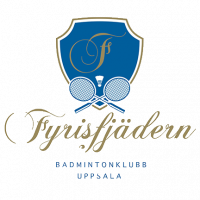 Become a monthly Supporter
49 SEK
Support Fyrisfjädern Badmintonklubb Uppsala.
Get access to all content from the team.
Terminate whenever you want.
Buy 49 SEK/MONTH
Unlock video
0 SEK
Get access to this video only.
Replay included.
Distriktsmästerskapen 2019
Denna sändning kommer att fokusera på Senior Elit, A-B klass. Det är den sk uppvisningsbanan.
Mycket nöje!